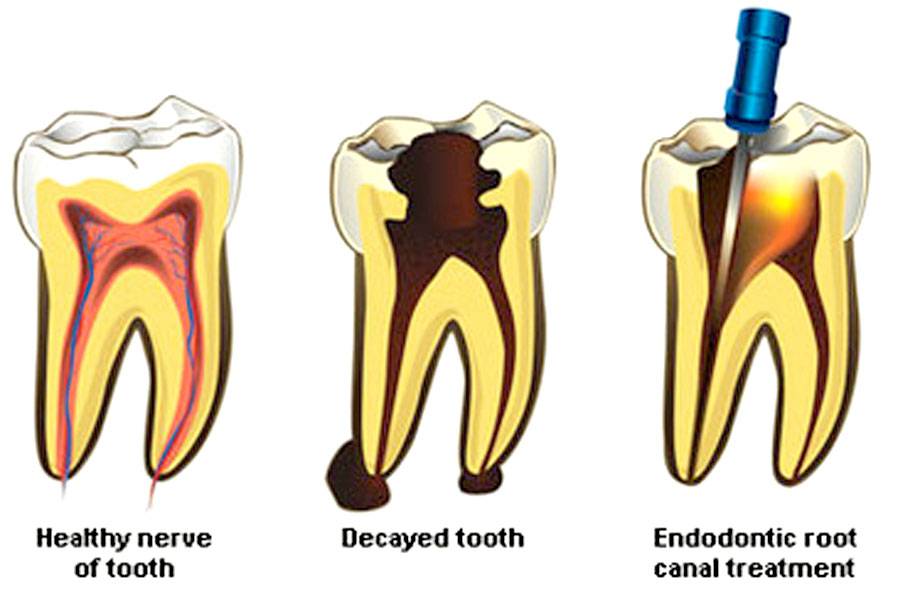 What is Root Canal Treatment?
More often than not your visit to the dentists' ends up in him telling you that you need a Root Canal Treatment (or RCT). To help you better make sense of why your dentist is asking you to get a RCT, let's begin by understanding what is Root Canal Treatment and why you might need it.
What is the Root Canal?
Your tooth may look small but it has several layers inside it. Starting from the outside there is the Enamel and Dentin and right in the centre is the pulp, the lifeline of the tooth.
The pulp is housed in the pulp chamber and the root canals of the teeth and it contains all the nerves and the blood vessels that keep your tooth alive.
When do you need a RCT?
A root canal is generally required when the nerves and the blood vessels housed in the root canal of the tooth are infected, dying or dead because of deep cavities, trauma, fractures of the tooth, gum problems or other reasons. You will generally know you need a RCT if you have toothache or a badly broken tooth.
What is the procedure of Root Canal Treatment?
Root Canal Treatment is basically done to clean and disinfect the root canal and pulp chamber of the tooth and then fill it to avoid re-infection.
The procedure is usually started after numbing the tooth. During a RCT, the dentist will first remove all the infected or dead tissue from the tooth and then clean and shape them with various instruments to clean and make sure all the bacteria have been removed. This is followed by filling and sealing of the canals, usually with a biocompatible material known as Gutta Percha. This can be done in one or multiple appointments.
Starting the RCT will usually relieve the pain you came in with, although a few patients do have mild pain between appointments and at times after completion of the root canal. But this is usually transient.
RCT treated tooth will usually require a cap to protect the weakened remaining tooth structure from extra forces and increase it's life.
What is the cost of Root Canal Treatment?
At Bristles, RCT is done by our specialist using latest techniques and special equipment. Our root canal procedures start from 2000/- INR and are done using an Endomotor which reduces treatment time by half.
We also specialise in Single Visit and Repeat Root Canal Treatments.
Nothing is as strong as your natural teeth. So as Dentists, we recommend holding on to them for as long as its feasible.
Request for Appointment