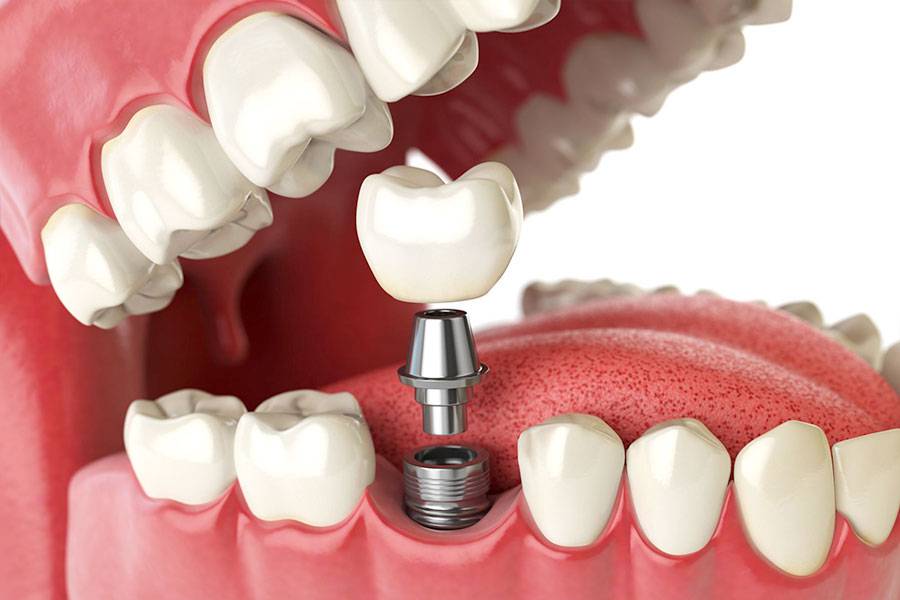 Every time you go to the dentists' you hear or read about Dental Implants and how they are fast becoming one of the most popular treatment options available these days. That brings to mind a lot of questions about them and how they work and if they really are as good for you as your dentist claims.
Lets start with the basics:
What are Dental Implants?
Dental Implants are screw like posts that are placed into the bone of your jaws to function as roots of missing teeth. Once in place, your dentist can mount them with artificial teeth or caps.
Why are Implants better than other options?
Implants are preferred over other treatment options when it comes to replacing missing teeth because of several reasons:
They are the most conservative option and cause no damage to the surrounding teeth unlike bridges where adjacent teeth have to be cut to replace a missing tooth.
They are a good option for fixed replacements in patients with no teeth or multiple missing teeth instead of removable dentures , specially for older patients.
Easier to maintain and care for
Implants, like natural teeth will last for a very long time if taken care of properly.
What is the procedure to get Dental Implants?
Placing Dental implants involves a surgical procedure where space is created for the implant in the area of the missing tooth or teeth and then they are screwed into the bone . The implant then overtime integrates with the bone and functions similar to the roots of natural teeth.
Implants can be placed immediately after extraction of a bad tooth or at a later date at the location of a previously extracted tooth.
However, before you can get implants, the dentist needs to make sure your gums are in a healthy state and there is enough bone in your jaw to support the implant.
What is the price range for implants?
Dental Implants at our clinic start from 12,000 INR. The price may vary from case to case depending on the quality and type of implants required. We Have Nobel Biocare Immediate Implants, Osstem Implants, CWM implants and Adin Implants available at the clinic.
Request for Appointment